KAKAVA – HIDRELLEZ FESTIVAL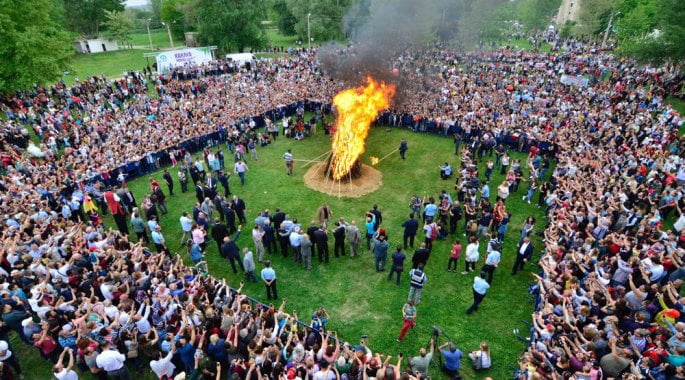 It is held on May 05-06 of each year.
The belief that the prophets Hızır and İlyas, which are considered important days in the Turkish world, meet at the foot of a rose tree, the reflection of Hıdrellez in the Romans, Kakava, is considered one of the most important days that are expected for the Romans for a year and celebrated by making great preparations. It is considered as the harbinger of spring in Edirne. Hıdrellez and Kakava Festivals are celebrated in two different venues on 5-6 May; Concerts, competitions and dance performances take place on Saraçlar Street, while other events take place in Sarayiçi, where Kırkpınar Wrestling is also held.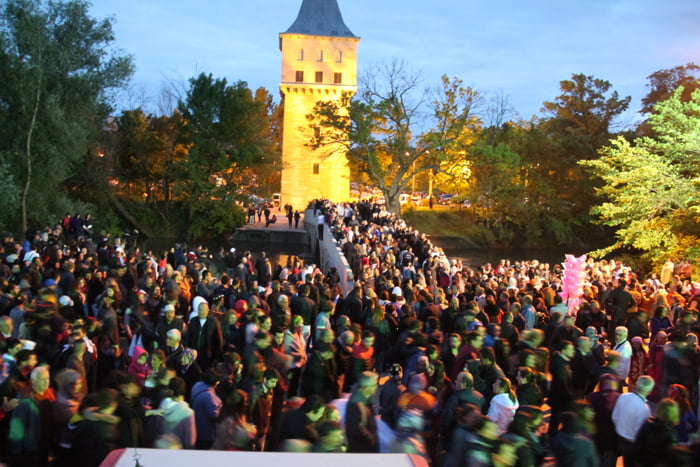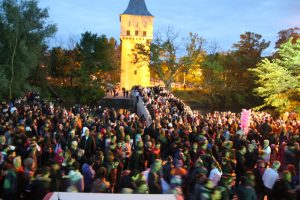 The festivities begin with two special rituals to welcome spring on both days. The Kakava Fire, which symbolizes the desire to increase abundance and share the beauties, is lit and served with rice on May 5 in Sarayiçi. The "Entering Spring" ritual, aimed at purification and greeting the awakening of nature, takes place on the banks of the Tunca River at 06:00 on the morning of 6 May.
In addition to the representatives of all novel associations in Turkey, local and foreign photographers and approximately 10 thousand viewers according to the figures of the last year attend the events. Kakava Festivals are followed closely by the world-national press.
---

BANND AND LIVER FESTIVAL

During the Band and Liver Festival, it offers an uninterrupted musical feast throughout the day to the people of Edirne and the guests visiting Edirne.
On the last day of the festival, liver masters from Edirne serve approximately 1 ton of liver free of charge to the guests at the stands set up on Saraçlar Street.
The World 's Largest Liver Pan, built by Edirne Municipality within the scope of the festival held in 2018, entered the Guinnes Book of Records .
---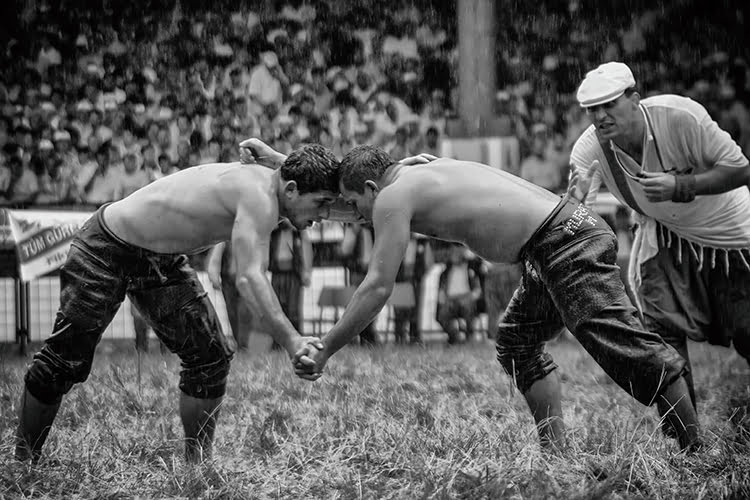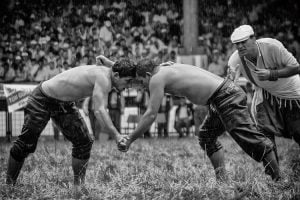 HISTORICAL KIRPINAR OIL WRESTLING
Historical Kırkpınar Oil Wrestling, the beginning of which is accepted as 1361, the date of the conquest of Edirne, is a great sport and cultural event that has survived to the present day by being transferred from generation to generation for centuries.
The history of oil wrestling, which is completely unique to Turks, dates back to the encounters of the Turks who migrated from the east to the west with the Byzantines.
Kırkpınar developed with the transition of the Turks to Rumelia and has reached today as the "Oldest Living Sport" tradition.
The importance of the historical Kırkpınar Oil Wrestling has increased even more with its inclusion in the UNESCO Intangible World Cultural Heritage list.