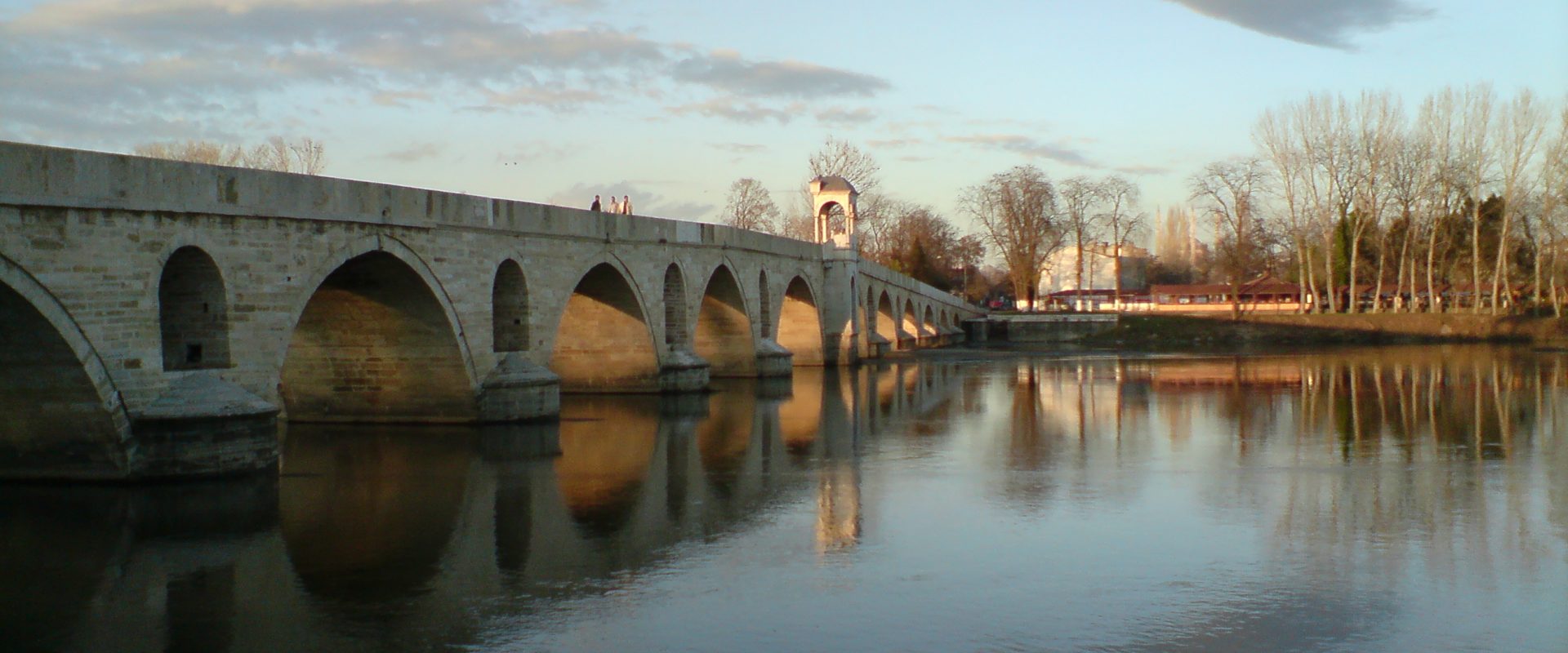 History of Meriç Bridge
Meriç Bridge is a bridge that has witnessed history for many years. It is a bridge that has been standing since 1833. It is a bridge that was started to be built during the reign of Mahmut II and continues to exist. The progress of its construction continued in 1842 during the reign of Sultan Abdülmecid. The construction phase of the bridge was completed in 1847. There used to be a wooden bridge where the Meriç Bridge is located today.
The Story of Meriç Bridge
The construction of the bridge was necessary primarily due to natural conditions. In ancient times, the city was flooded with the flooding of the Meriç River. For this reason, it was decided to build a stronger bridge here instead of the wooden bridge.
The bridge was also built during the reigns of Sultan Abdülmecit and Mahmut II. The construction of the bridge has been so successful that the bridge has continued to exist without any problems until today.
Information About Meriç Bridge Features
Meriç Bridge is a complete work of art. When the bridge is examined, the figures embroidered on it attract attention. It contains very beautiful figures from an artistic point of view. Everyone who comes to Edirne should definitely see this bridge.
When we look at the features of the bridge, the length of the bridge is 263 meters. The width of the bridge is 7 meters. A calendar with 12 animals is engraved on the bridge. There is also an 8-pointed star figure. Seljuk traces prevail on the bridge. These images fascinate everyone who sees the bridge. My calendar, which is the Turkish calendar and contains twelve animal symbols, has a meaning. Accordingly, it is stated that there is plenty of rain in the dragon year. This means abundance and prosperity.
The place where the bridge is located is also known as the spot where the sunset is most beautiful. There used to be an inscription on the bridge. There was a sun symbol here. However, it is thought that it was taken or destroyed by the Greeks during the War of Independence.
There is an observation kiosk on the bridge. The sultans used to watch the sunset from this viewing pavilion. Today, unfortunately, these viewing pavilions have been destroyed by spray paints. This is an insult to history. Meriç Bridge was built of cut stone. But the mansion and the balcony were built of marble.
The mansion is built on four arches. There is a tughra on the pediment of the front and in the middle. The traces of the tugras have faded over the years. The embroidery on the ceiling of this viewing pavilion on the Meriç Bridge is a work of art.