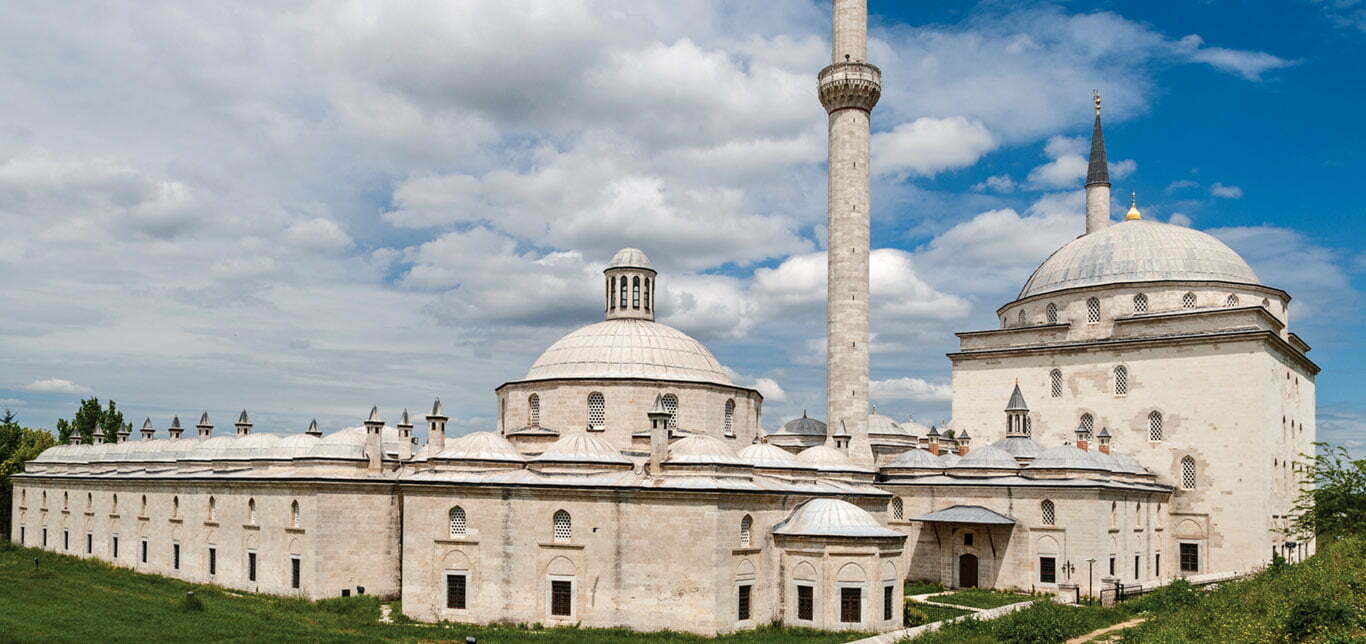 Sultan II. Beyazid Khan Complex
Built between 1484-1488 in Edirne, the second capital of the Ottoman Empire, Sultan II. Beyazid Khan Complex; It will meet all the social needs of the society in a large campus with sections consisting of a medical school, soup kitchen, hospital, mosque, Turkish bath, kitchen and food warehouses. It was designed as a health center. Hospital building, which is known to apply very modern treatment methods compared to the treatment methods of Medieval Europe, such as water sound and music, in addition to drug treatment of patients from all segments of the society; It stands out with its centrally planned architecture and acoustics that facilitate the follow-up of patients.
The hospital consists of two courtyards and a hospital. .There are 4 rooms and 2 sofas in the second courtyard. In the past, two of the rooms were reserved for drug storage and pharmacy, while the other two were reserved for the use of senior staff.
The hospital section is the bedded part of the hospital. This section consists of 6 winter rooms and 5 open sofas. 4 of the sofas are summer bedrooms and one of them is the music stage. The rooms and the stage are surrounded by a hall with a fountain covered by a large and high dome. The rooms have windows opening to the outer garden and the inner hall. The light from the lantern on the top of the large dome in the middle illuminates the interior and expels the air and odors. Patient rooms gathered around a center provide service with less staff. Staff can easily monitor all rooms and rush to the aid of patients who are urgently needed. The acoustic system in the structure of this section is also very sensitive. Music concerts given three days a week can be listened to comfortably from all sides of the building without echoing.